The picture below of Interstate 80 in the Lake Tahoe area shows we have some good snowpack in the mountains!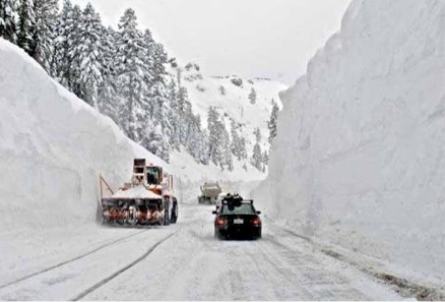 In spite of record January snowfall, it is apparent some water restrictions will continue. So Landscapers, Architects and Maintenance staff should look at planting Warm Season turf varieties such as Hybrid Bermuda and St. Augustine. Research by the University of California shows Warm Season varieties require 25% to 50% less water than their Cool Season cousins. The deep roots of Hybrid Bermuda and St. Augustine help them survive and even thrive on less frequent irrigation.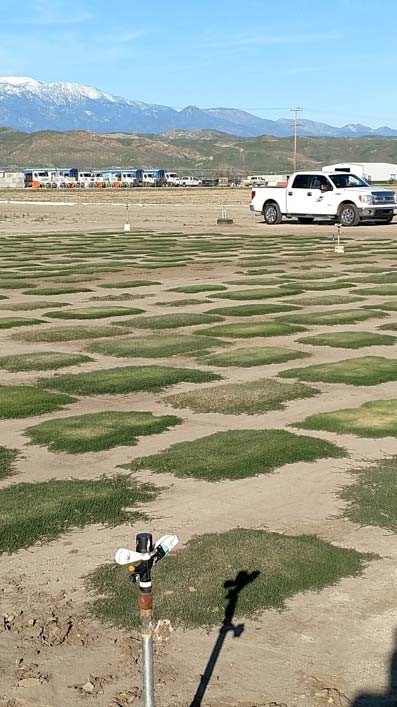 In order to identify new, improved Hybrid Bermuda cultivars for California, A-G Sod Farms has partnered with Oklahoma State University and Sod Solutions on a Hybrid Bermuda test plot. 100 promising Hybrid Bermuda cultivars were selected from the Oklahoma State breeding program alongside several varieties already on the market. Observations are made for winter color, drought tolerance, growth rate, leaf texture and other desirable characteristics. The tests will take several years and we are excited for the results.
Pros and Cons of Warm Season Turf
Critics of Warm Season varieties point to two Problems, both of which also serve as Benefits at the same time:
Problem: Warm Season varieties go dormant in the colder months of the year.
Related Benefit: No water is required during dormancy which equates to 100% water savings during winter when compared to Cool Season varieties and other plant material.
Potential Solutions: If winter color is critical:
Overseed with Perennial Ryegrass
Apply turf colorant. Older versions of turf colorants occasionally rubbed onto clothes and Fido's white puppy fur. Newer turf colorant products such as Green Lawnger and Endurant are much improved in these respects.
Problem: Warm Season grasses contaminate other plant areas since they gradually spread.
Related Benefit: The production of "rhizomes," (lateral shoots of turf material which root and spread) is a strong benefit in heavy traffic areas. Parks, golf courses, play areas and sports fields benefit from this a "self-mending" characteristic.
Solution: Leave a 4" to 6" border between turf areas and planters. Edging also helps separate Warm Season turf areas from other plantings.