St. Augustine Grass in California
A robust, fast-growing grass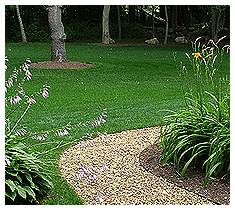 St. Augustine natural grass varieties are a great option for residential and commercial applications.  Known for its coarse leaf texture and drought resistance, this variety is growing in popularity in Southern California. During winter dormancy, no mowing, irrigation or fertilizer are needed.
Both St. Augustine sod options are offered at our Moreno Valley farm location. Call to order!
Customer Service
(800) 233-5254
Ready to order? Have a few questions?
Contact the farm nearest you.