To make your job a success, A-G Sod Farms can supply the quality turfgrass you need, when and where you need it.  Whether it is a residence, athletic field, city park or commercial project, we are here to serve you.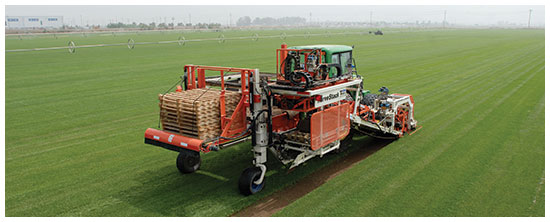 Since mature sod is a key element in turf quality, we do our best to "sell no sod before its time!"
Our specialized harvesting equipment has a state of the art cutting head to maximize sod quality and automatic stacking which results in neat and stable pallets at your job site.
We provide a wide variety of grass types and installation services including warm and cool season grasses, drought tolerant varieties, Big Roll sod harvesting and installation, as well as stolons and installation.
Harlan Horst
(970) 482-6574
Ready to order? Have a few questions?
Contact the farm nearest you.