Here are updates on our efforts to bring only the best turf varieties to market: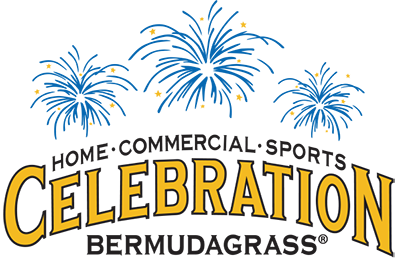 Celebration Bermuda®
This patented Sod Solutions cultivar continues to be popular for its dark green color, quick repair from wear, and drought tolerance. Celebration was the grass of choice for five 2014 World Cup and four 2016 Olympic soccer venues in Rio de Janeiro. Ask one of our Customer Service team or Sales Reps about it!
Elite Plus™ Fescue
Our most popular variety continues to be grown with the most water-conservative Fescue seed varieties available on the market.

Bermuda Turf Plots
In 2016, 100 promising Bermudagrass cultivars were selected from among hundreds of genetic crosses bred by Oklahoma State University. The chosen 100 were planted by A-G Sod Farms in cooperation with Sod Solutions and now have finished the second summer of testing. A "dry down" period to test drought resistance is planned for summer 2018. Results will be compared for winter color retention, genetic color, drought resistance and other desirable characteristics. A handful of the highest-scoring varieties will be replanted into larger plots for closer observation and to test harvest-ability and eventually for release to the commercial market.
To place an order or ask a question, call the farm closest to your job:
Moreno Valley            800-233-5254
Palmdale                     800-669-4763
Fresno                         888-800-8483
Stockton                     800-588-6882
Fort Collins, CO          970-482-6574