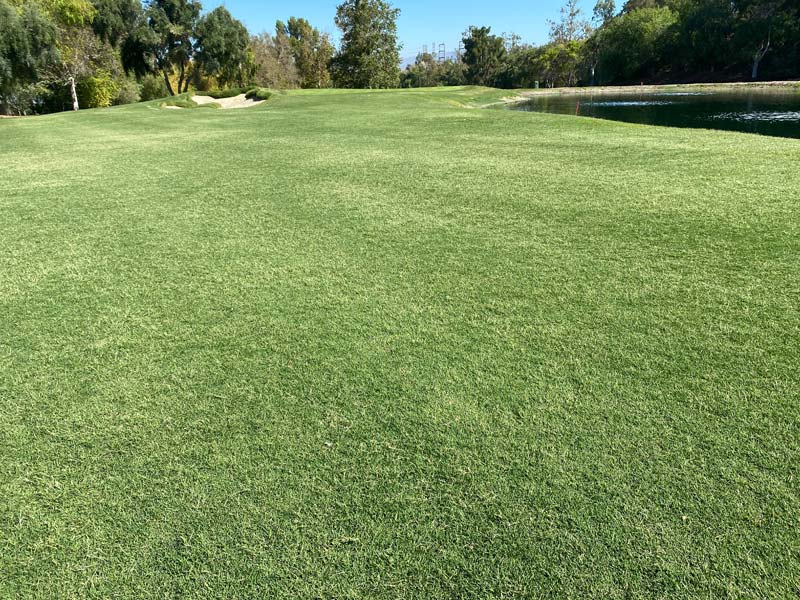 Sod Variety:​ TifTuf™
Cut: Stolons & Big Roll
Square Footage: 90 Acres – Solons; Approx. 100,000 Sq. Ft. – Sod
Timeframe: 2 Months
Farm: A-G Sod Farms – Palmdale and Selma growing locations
It has been a busy year for A-G Sod Farms!  Earlier this year we completed an extensive stolon and sod installation at a local country club in Southern California.  Using our premium Hybrid Bermuda variety, TifTuf™, the project was completed over a two-month period. 
The project included 90 acres of stolons and 100,000 sq. ft. of sod.  Stolons were used on fairways and tees, and Big Rolls for the collars/bunkers.  With quick grow-in and great color, the course was ready for play. 
Known for its great versatility, TifTuf™ is one of the most recent Hybrid Bermudas from Georgia's renowned turfgrass program.  Not only a great option for golf courses because of its fine texture and great winter color, this variety is drought tolerant, making it a great grass choice for California's climate.